Working with Sudakshina was a game-changer for my personal relationships. Her insightful coaching helped me identify the root causes of my challenges and equipped me with the tools to communicate better and build stronger connections. I can't thank her enough for the transformation she's guided me through
Life Coach | Speaker | Strategist
Sudakshina is more than just a life coach; she's also a dynamic speaker and a strategic thinker committed to unlocking your fullest potential. Blending expertise in life coaching with public speaking and strategic planning, she offers a holistic approach that empowers individuals and organizations alike.
Believe in yourself and all that you are.
Know that there is something inside you that is greater than any obstacle
Five Steps to Your Success
Contact Me
---
Reach out for an initial conversation. Your journey to transformation begins with a simple click or call
Make an Appointment
---
Schedule a one-on-one session to delve deeper into your goals and challenges. Your time is valuable; let's make the most of it
Initial Consultation
---
Engage in a comprehensive assessment to identify your unique strengths, weaknesses, and opportunities for growth
Apply Changes
---
Implement the real actionable strategies and insights gained from your consultation as a first step
Your Success
---
Celebrate your achievements and set new milestones. Success is a journey, and we're here to support you every step of the way
Make an Appointment With Me
Reserve your personalized session today and take the first step towards a life you love. Secure your spot now to gain exclusive access to transformative coaching that's tailored just for you.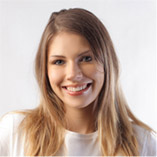 After years of feeling stuck in a career that didn't fulfill me, I reached out to Sudakshina for guidance. From our very first session, I knew I was in capable hands. She helped me identify not just what was lacking in my professional life, but also how it was affecting my personal happiness. With her strategic coaching, I was able to pivot into a role that not only pays better but also aligns with my passions. The transformation didn't stop there; her holistic approach even improved my relationships and overall well-being. I can confidently say that working with Sudakshina has been one of the best investments I've ever made in myself.
Emilia Clarke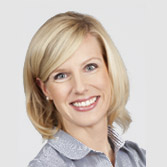 I was at a crossroads in both my personal life and career when I decided to consult with Sudakshina. I was skeptical at first, but her empathetic and strategic approach won me over. She helped me navigate the complexities of balancing a demanding job with family responsibilities, all while encouraging me to prioritize my own well-being. Her coaching was the catalyst for me to take a leap of faith and start my own business, something I had dreamed of but never thought possible. Today, I'm not just a successful entrepreneur; I'm also a happier wife, mother, and individual. Sudakshina's coaching has been transformative, to say the least.
Catherine brwon